Years Later, Crazy Stuff Is Still Happening In My Negotiations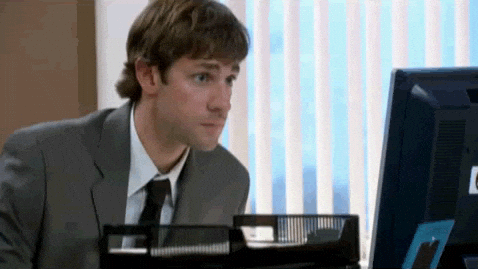 The first real estate transaction I can remember was when my parents sold our family home privately on Westheights Drive in Kitchener.  The day my father and the new buyer (a lovely Lithuanian man) signed off on the docs, a bottle of (presumably) vodka was produced.  The man took a big swig and offered it to my father.  While my father does not drink more than half a beer at any given time, he raised my sisters and I to NEVER refuse an offering of food or drink and so he threw the bottle back.  I guess in Lithuania this is a method of ratifying real estate transactions.
Real estate is a funny gig, it requires practitioners to dance between the law, culture and peacekeeping.  Much of the time, charm is a quality required for smooth sailing.  Here are the top 10 strange moments I've experienced in my years as a real estate broker.
1. In a multiple offer in Etobicoke a few years ago, the sellers selected my buyers as the winners.  While we were executing (a fancy word for signing off on) the offer, another buyer's Broker barged into the room and challenged the listing agent for why she wasn't given another chance to improve.  It was loud.  It was uncomfortable.  The room temperature increased.  She left angry, but not embarrassed.
2. A divorc(ing) couple who sat through the negotiation staring at eachother THE ENTIRE TIME.  Then the father of the wife came in and stared down the husband.  And me.
3.  When I was on the listing side of a townhouse in East York, one of the buyer brokers improved his client's offer by $40,000… in cash.  That's right, he came in with two LCBO bags full of twenty dollar bills.  They weren't even bound, just two piles of loosely stuffed in bank notes.  He didn't even act like there was anything weird about it.  Just two brown paper bags with many crumpled $20 bills.
4.  I've successfully negotiated the sale of a $800,000 condo on a cocktail napkin in a Second Cup at Yonge and Bloor.  I'm talking price, deposit, closing and conditions.
5.  Once, with my clients in the car in a multiple offer I was speaking to a listing agent on speakerphone.  I asked specifically if there was knob and tube in the house and he vehemently denied.  After my clients won the offer, they promptly did an inspection which uncovered knob and tube wiring.  When I went to the agent's office to confront him about his assertion, he of course denied saying it.  Until I told him that he was on speakerphone with both the clients in the car.  And they were in the car just outside his brokerage in case he wanted to chat with them about it.  A release was granted within minutes.
6.  In one of my first negotiations, I began presenting my client's offer to the listing agent who was a very mature realtor.  As I pulled out the sheets of paper and started fumbling through the critical elements of the offer, this man put his hands on the file and politely (but firmly) pushed them to the side of the table.  He then asked me who my clients were, how I knew them, and what they liked about the house.  Then he asked about the offer.  After a few seconds (which felt like a lifetime), he leaned in and quietly said "are they going to be happy at this house?"  I knew I was being judged not for the quality of the paper the offer was printed on, but on my choice of words so I was careful.  I plainly answered "they love the home".  He then picked up the phone and asked his assistant to send in his clients, who were sitting in the next room ready to execute the offer.  I have never read from offer documents since that day.
7.  I sold a condo in Liberty Village a few years ago where after quite a long back-and-forth, my clients decided to pay what the sellers wanted and signed back that price.  When I went back to the property to get the sellers to sign off on the docs, the seller's agent spent the next 20 minutes with various "well well wells" and "look who decided to come crawling back" and "if only your clients had a negotiator like me" and "I've been in the business 25 years"… in front of her own client.  It was a sad display of someone who undoubtedly goes home alone, smears peanut butter on her lips and watches Coronation Street with her many cats.
8.  This is by-far the most embarrassing thing I've done in my career.  I was in between cars and had rented a Honda Accord for about a month a few years back.  Presenting an offer one night, I decided to slide the front seat forward and sit in the back seat with my laptop to get some work done.  Everything was fine until I needed to get out of the car, but little did I know that the child locks were on and I couldn't get out, nor could I climb over the front seats to get out.  Net result – the listing agent had to come out from negotiations to free me from the car.  Two things never happened after that day: 1) I never drove a Honda again and 2) the listing agent has never greeted me without a smile and bringing it up.
9.  I was once in a multiple offer for a house in Midtown.  After all the agents presented their offers, the listing agent kept us waiting for about an hour.  An elderly agent beside me (who was quite lovely) got up and starting banging on the office door with a force that was genuinely surprising for a person of her height and weight.  The listing agent came out and read off a series of names, one of which was mine.  He then said, "we are done here", indicating that those buyers were not successful in their bids.  The office turned into a war zone; not because people lost, but because of the cavalier manner in which we were dismissed.  There were expletives, people.  It was ugly.
10.  Ask me sometime what an eleven minute irrevocable looks like.  It's a thing, and it happens.