https://giphy.com/gifs/rmnJgFO2XdPG0/html5
Top Ten Things that Made Me Go Hmmmmm This Week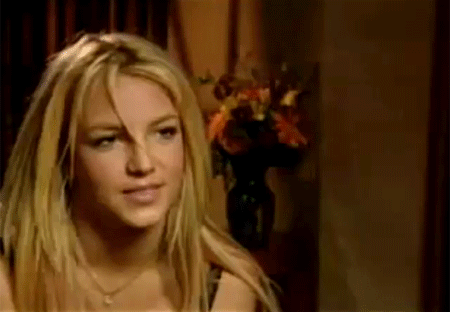 I met a racecar driver once that said "Past a certain point, everyone's job contains 30% the stuff that you love about it, and 70% boring stuff.  But week to week, there is always something that makes you scratch your head".  Real estate is no different, and here are some of the things that made turn my head to the side, like my dog does when he hears birds chirping on TV:
1 – A past client of mine listed his property with another realtor for more than 10% what I advised him to list for.  His property has been on the market more than triple the average days on market in that community.
2 – Part of my business is checking in with past renters to see how they are doing and if they are in the market to buy.  This week, a number of them told me they are waiting until the market falls.  One of them said he is waiting until he can buy a house at ten cents on the dollar.  Right.
3 – Real estate lawyers typically protect their clients and if the clients' realtor happens to get thrown under the bus, so be it.  This week, the lawyer for a client of mine specifically went to bat for my service and made it clear that he wouldn't change a thing about what I did.  That is a first.
4 – In certain segments, the market has cooled.  A house that I advised my clients could get $1.5m for three months ago may not get $1.2m.  A house that was certain to get 10 offers for in February got zero offers last week.
5 – The Premier of Ontario released a 16 point plan to "lower house prices in Toronto", none of which has any hope of achieving the goals for which they were intended.  Renters sure win though.
6 – I held offers on a property this week.  My clients chose a lower offer of two virtually IDENTICAL offers simply because they had a bank draft with them.  Remember folks, an offer without a deposit cheque isn't really an offer, it's an idea.
7 – A client of mine is downsizing from a house to a condo in the Beach.  She send me a text simply saying "It will cost me six figures to move".  She was right; with land transfer taxes, real estate fees, lawyer costs and moving costs she will be paying just over $100,000.  That's someone's salary.
8 – On the building side, it is becoming increasingly necessary to "beg for forgiveness than ask for permission".  Ask the developer who cut down six mature trees in order to erect a set of townhouses.
9 – The "iPhone vs Blackberry" Facebook argument is dead.  But the "rent vs buy" argument continues to live on this week.
10 – Despite skyrocketing prices and a widespread opinion of a housing shortage, a report out of Ryerson posits that there is no housing shortage in Toronto.  See it here.