Nobody Wants To Stay In Their Lane Because Real Estate Is Everyone's Business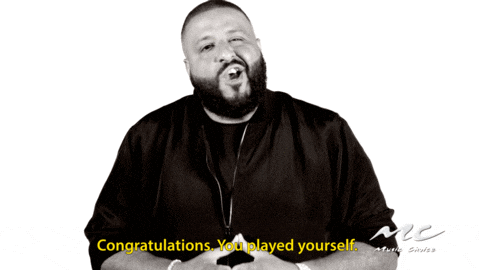 When you're practicing in a market where real estate dominates the news, reality shows and pop culture – everyone is going to be talking about real estate. And when you're helping someone through the process – inevitably there will be one of their parents, friends or coworkers who will turn into an "expert".  Someone who feels the need to impart advice to your client. Here are the top self-appointed experts you will come across:
Coworkers Turned Real Estate Agents
This one is obvious. When you painstakingly price a home for a client, it's a process that takes into account recent sales, market conditions, side of the street, exposure, and numerous other variables.  That said, invariably one of your client's coworkers will "price-bro" them. You know, price-bro'ing. "Awe bro, you could TOTALLY get $100,000 more for your place."  They magically turn into a real estate expert!
Uncle Bob Who Fancies Himself a Home Inspector
A few years ago, I accompanied my clients for an inspection of a home they were about to buy. When I arrived, they were waiting with their young and hip "friend" who was going to do the inspection. No big deal, I thought – until the red flags started flying high and clear.  First off, he had to finish quickly because he was starting his shift at Sherwin Williams Paint store within the hour.  Next, when we got to the breaker panel, he told the clients that there was no fusebox and the home was not to code.  Third, while TOTALLY ignoring the fact that the masonry on the chimney was deteriorating to the point of failure, he concentrated 30 minutes on an improperly installed latch on the fence.
Former Drunk Roommate Turned Real Estate Lawyer
This is one that really bugs me, particularly when it comes to reading the status documents of a condo as a condition of sale. Sometimes clients will call on dad's former university roommate who practices the jack-of-all-trades law. You send them the purchase agreement, then forward them the status docs and… nothing.  Then come the questions: about the budgets, about the why the unit has extra properties attached (those are the parking and locker, Einstein) and zero concerns about a seven year old reserve fund study.  But hey, by all means – seek legal counsel from that guy.
Habitual Renter, The Economist With No Savings
In every good real estate market, everyone is a financial prophet. Having said that, there are also those (most of whom who are renting), who continue to call for the sky to fall.  They warn their friends not to buy now because soon they will be able to buy a house at ten cents on the dollar. Now to be clear, I do NOT know what the future holds nor am I an economist. But I often have the same process in dealing with these geniuses who (I believe to be doing) a great disservice to their friends. Namely: constantly have the socio/demo/economic data ready, know the differences between our market and the US market (often cited by market gurus) and to ask them what a "crash" looks like in terms of percent.
Design School Dropout Turned Stager
When I first started in real estate, one of my clients asked me to use their stager and graphic artist to help list their home. "How could it hurt?", I asked myself – they are just trying to help their friends. I made this mistake ONLY ONCE in my career. The stager used completely inappropriate items (not impolite, just ill-suited) and the graphic artist did such a poor job with the work and was so late that I had to hire someone else. Here's the truth about our business; you hire a real estate agent to be a project manager to sell your home. If it doesn't sell, you don't blame your friend Shirley who was trying her hand at staging. You blame the realtor.
The Arm Chair Negotiator
Once in a while, when I'm an hour into a negotiation with another agent, my clients will send me a text with some aggressive suggestion, often in a texting style that seems different from what I know about my clients. Examples include "stand up and threaten to walk" or "lie to them about ___________" or "if you're not closing you're wasting everyone's time". When I'm able to step out and call them, it usually turns out that it is someone's older sibling who just finished watching Wall Street or Glengarry Glen Ross and sees himself a sharp shooter and is texting the clients things to text to me.